Company
Questions to www.vergleich.org
Valentin Dushe, Geschäftsführer der VGL Verlagsgesellschaft mbH
How does work feel at the Victoriahof of the Streletzki Group?
"We are thrilled. As a young company, we deliberately chose the Victoriahof as a creative and central location. The extensively modernised loft areas offer all departments plenty of scope for modern work processes and close exchange. At our Berlin location, more than 25 permanent editors are currently responsible for creating new content – they appreciate the special charm of the building as well as the inspiring environment between clubs and digital start-ups."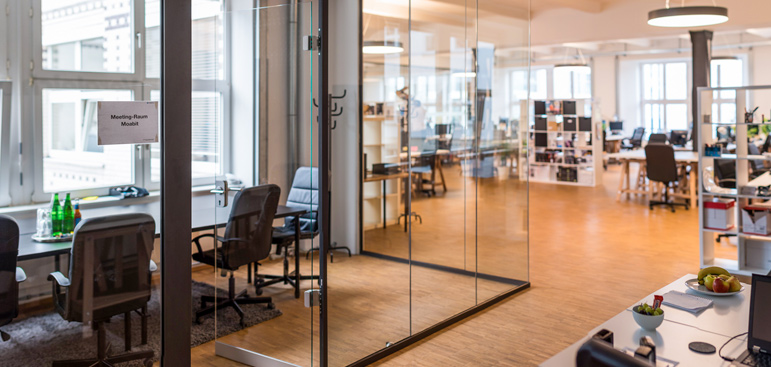 VGL Verlagsgesellschaft mbH operates www.vergleich.org, a well-known consumer and comparison portal. The mission of the digital publishing house: to simplify purchasing decisions for consumers – more than 25,600 products and services in over 2,600 different categories are already included in the certified test procedure.
What distinguishes the Streletzki Group?
"The Streletzki Group and its employees attracted our attention right from the start because of their uncomplicated way of communicating. This allowed us to take into account our individual needs for office space – such as the floor plans of the meeting rooms – even before the lease was signed. Even after moving in, we always experienced the cooperation as extremely pleasant and dynamic: Compared to others, for example, we never have to wait long for an answer."